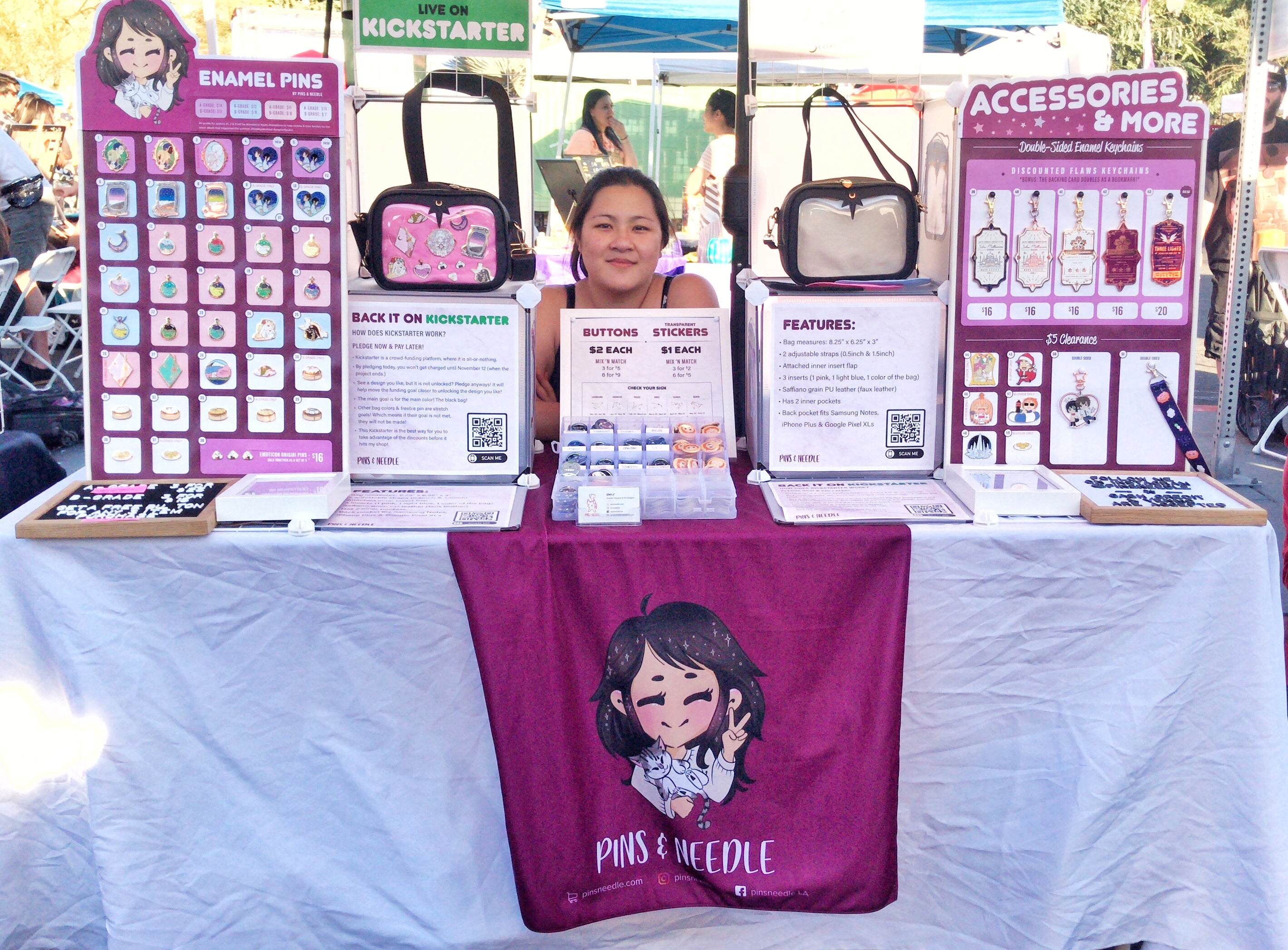 About Us
Hello~! My name is Emily and I'm from NYC! I moved to Los Angeles, shortly after graduating from University. I'm a graphic designer by trade, and started Pins & Needle as a hobby.

Pins & Needle started at the end of October 2017. The name came from my cat, Needle, and just simply cause I'm making enamel pins. This hobby soon took a quick turn and quickly became a priority over my job as a senior graphic designer. Near the end of 2019, I've left the corporate scene and went full-time turning, turning this hobby into a small business/entrepreneurship.

I've been a graphic designer for over a decade, and it started because of my love for anime & manga/manghwa/donghwas. As a way to reconnect with my childhood roots and my passion for designing again, I turned back to my old obsessive hobby of collecting what I love and turned it into a hobby, now small business.

Now I fun joy in what I do, and thanks to you guys, for all your love and support, I was able to go full-time and support my furbabies, pay my bills and put a roof over our heads.

Thank you so much~! I hope you're enjoying our journey as much as we are (:
Needle Gallery!
Here~! Enjoy some picture of our favorite CEO & mascot, Needle ~~ (≖ᴗ≖✿)