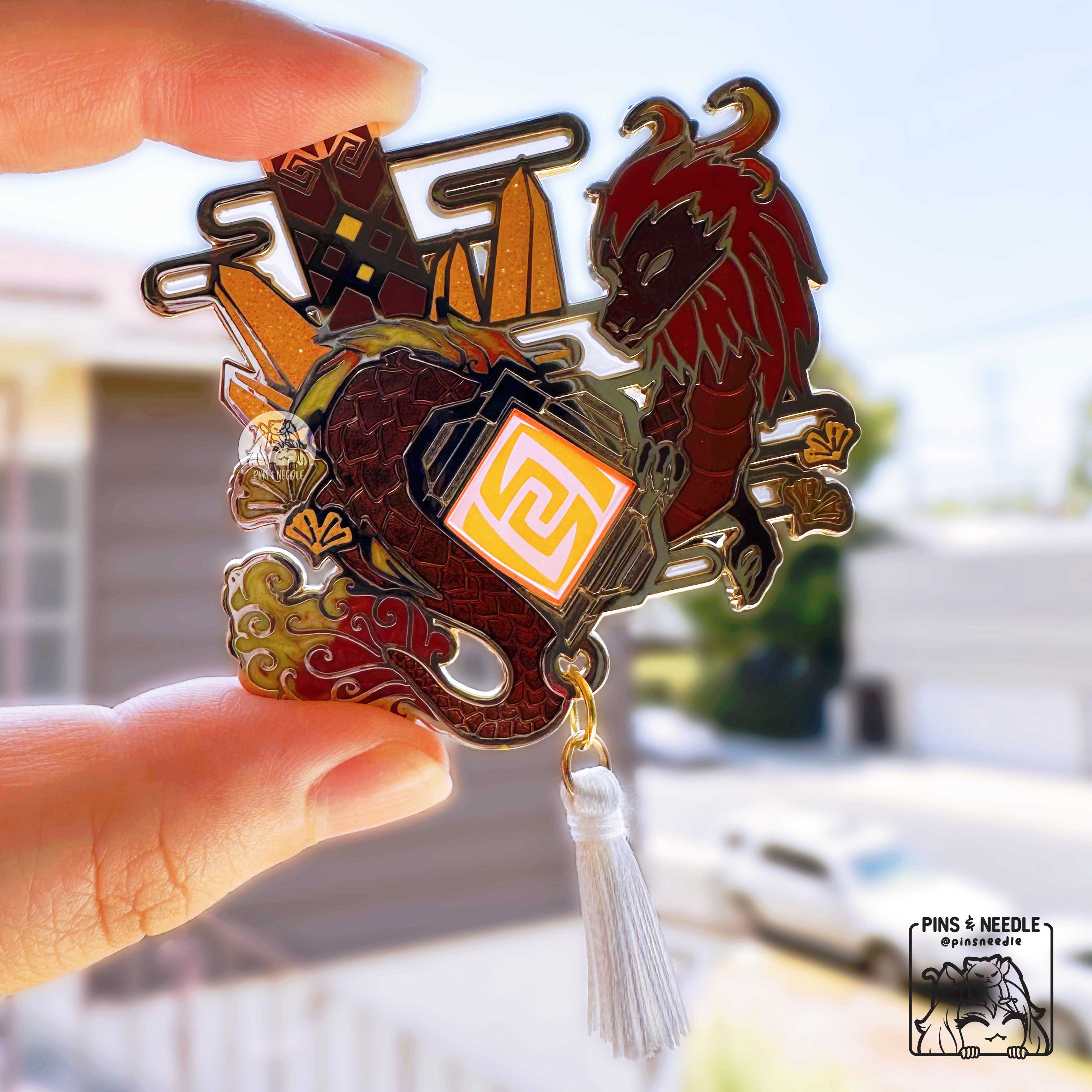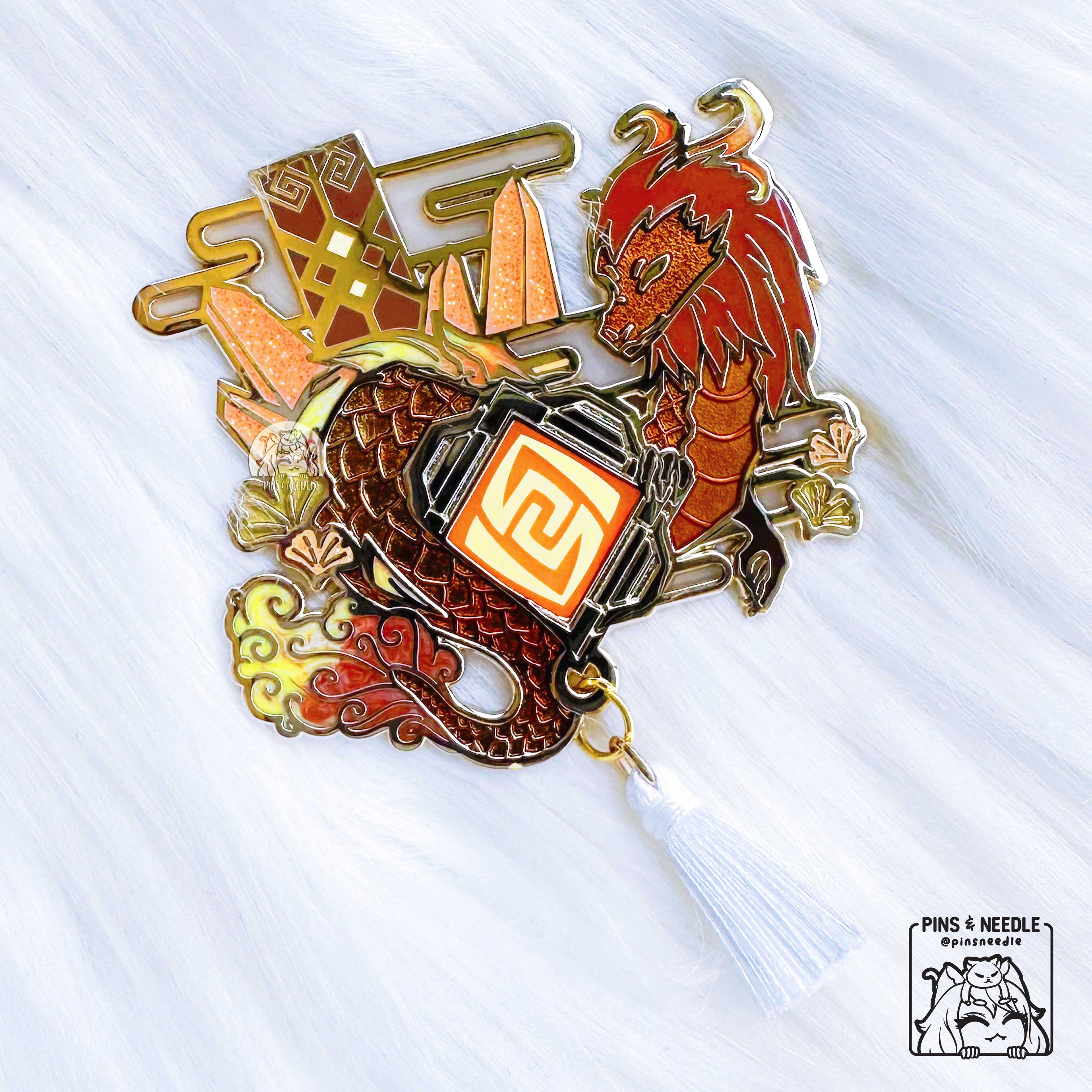 Zhongli Vision | Hard Enamel Pin
**THIS IS FAN-MADE MERCHANDISE! Inspired by the game, Genshin Impact**
*Fan merch made in accordance with Genshin Impact/Mihoyo's Fan merch policy*
----------
GENSHIN IMPACT VISION PINS DEAL:
the "Exploration team": 10% off each pin, when you buy at least 4 pins*

the "Abyss teams": 15% off each pin, when you buy at least 8 pins*
*discount is automatically applied to the cart
----------
Genshin Impact inspired character vision pin!
This one is featuring Zhongli and his Liyue Geo vision.
----------
Specs:

2.26 in. x 2.2 in. (57.43 mm x 55.6 mm) [not including tassel]

has screenprinting details, iridescent glitter, & pearlescent gradient swirl glitter

has half-raised metal with sandblast + translucent enamel fill

has stained glass [effect] areas

Hard Enamel
2 rubber backs
Most of our products have gone through quality checks. View here for more details on our quality standards!
Share