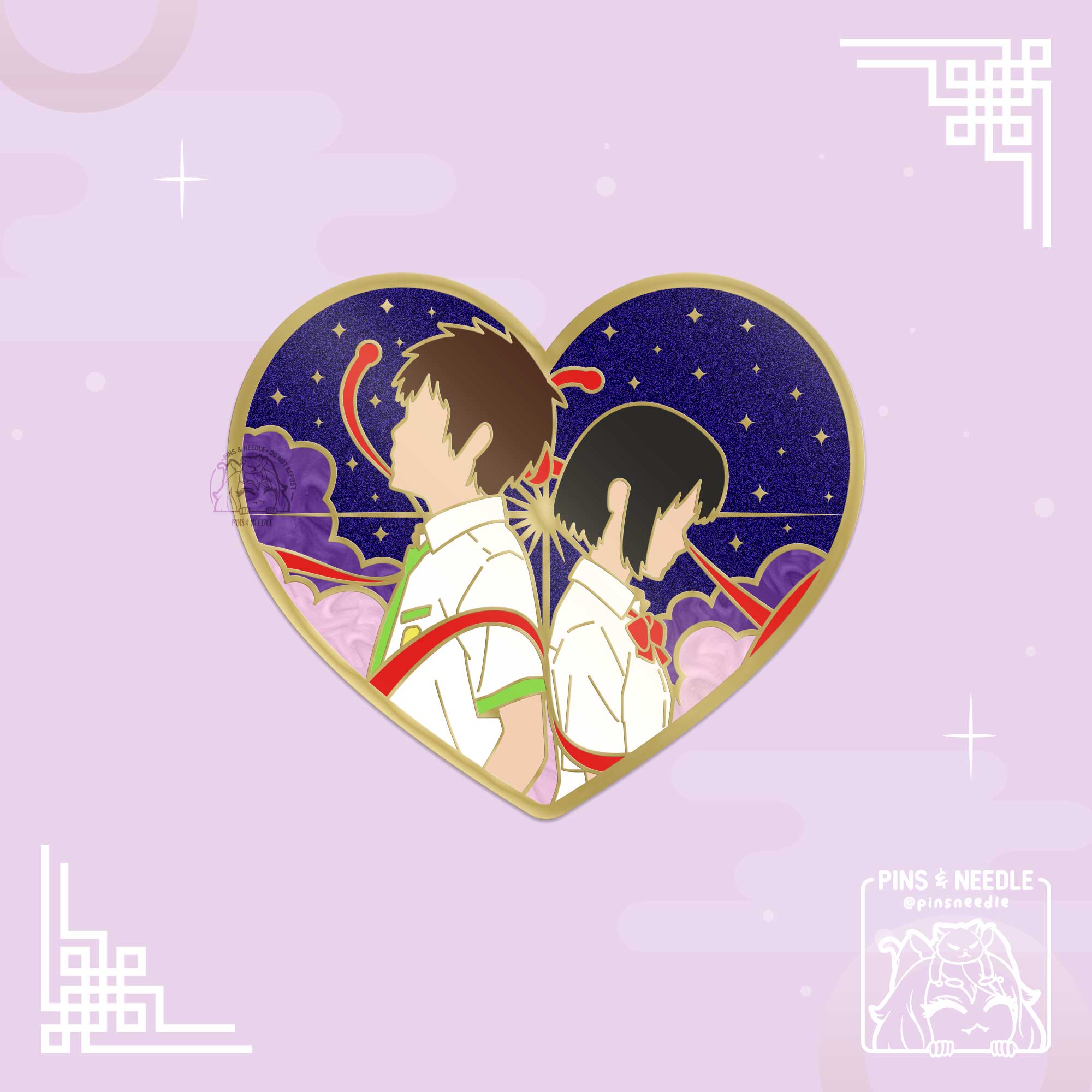 [SEPT-OCT 2023][PRE-ORDER][P4P] Thread of Fate v3 | Hard Enamel Pin
This is a discounted pre-order listing!

Pre-orders will help with production funding and deciding how limited the stock will be! 
For example, the fewer pre-orders there are, the more likely the project will be LE50 or even canceled. Thank you!

ESTIMATED SHIPPING: September/October 2023
----------
**I DO NOT OWN THE RIGHTS TO THE CHARACTER/ANIME/MANGA. THIS IS NOT OFFICIAL MERCHANDISE. THIS IS FAN-MADE, INSPIRED MERCHANDISE!**
----------
This pin is inspired by the anime movie "Kimi No Na Wa", better known as "Your Name".

This is our 2023 version, or version 3 of our 2019 version.
----------
This is a P4P (pay for production)! This means the following:

you may receive either a Standard A or Seconds B grade pin. 
please do not resell for scalper prices or lower than my P4P price. 
P4P pricing = as low as possible, at cost, no profit has been made. 
----------
Specs:
1.75 in. x 1.5 in. wide (44.45mm x 38.1mm)
has pearlescent glitter
recessed sandblasted + translucent enamel
Hard enamel, gold plating
2 rubber backs
Most of our products have gone through quality checks. View here for more details on our quality standards!
Share