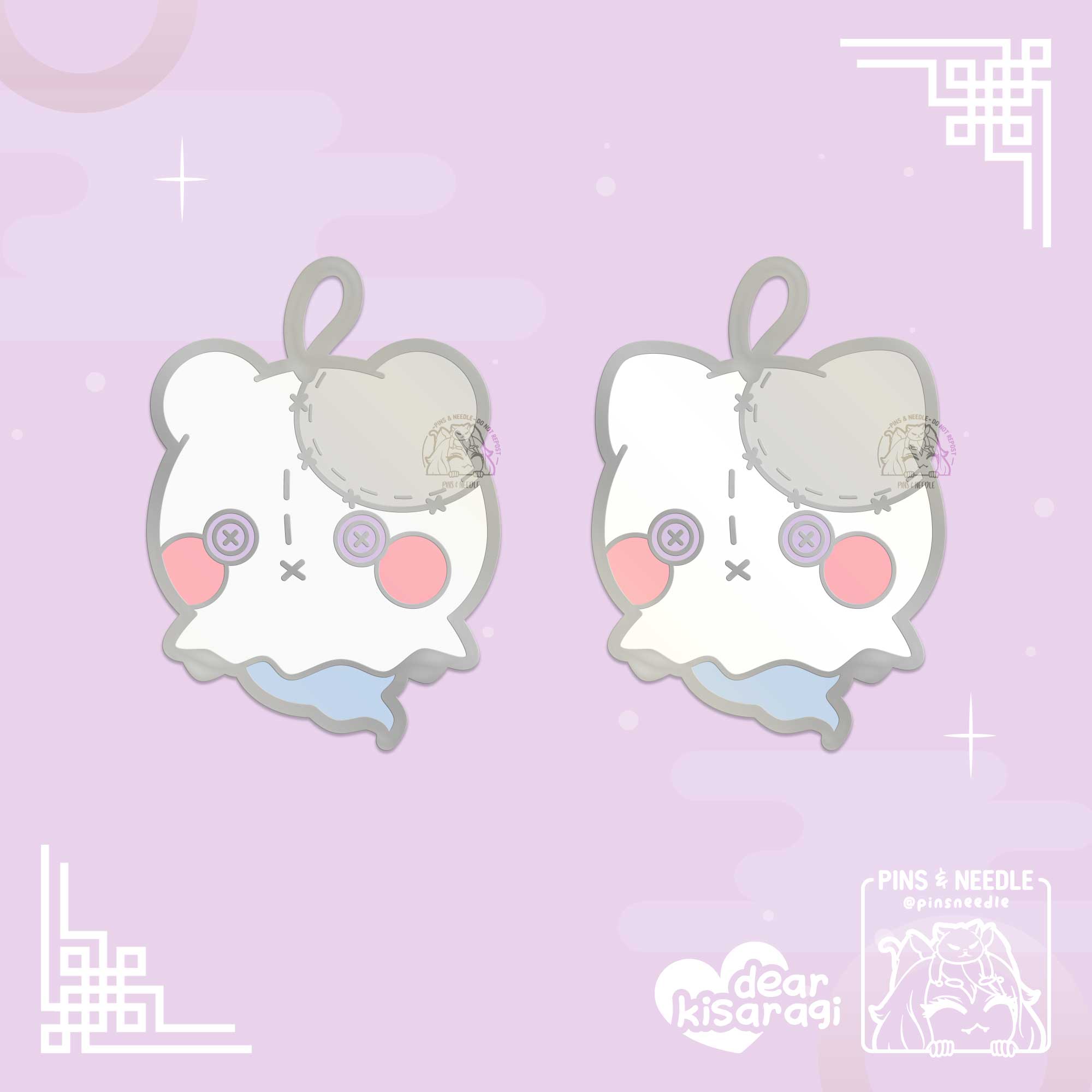 [SEPT-OCT 2023][PRE-ORDER] Wubbaboo Plushie | Hard Enamel Pin
This is a discounted pre-order listing!

Pre-orders will help with production funding and deciding how limited the stock will be! 
For example, the fewer pre-orders there are, the more likely the project will be LE50 or even canceled. Thank you!

ESTIMATED SHIPPING: September/October 2023
----------
**THIS IS FAN-MADE MERCHANDISE! Inspired by the game, Genshin Impact**

*Fan merch made in accordance with Honkai: Star Rail/Mihoyo's Fan merch policy*

----------
A Honkai: Star Rail inspired pin, of the cute ghosties in the game, the Wubbaboos, in plushie form!
This pin set is in collaboration with my friend, Dear Kisaragi [shop] [instagram].
----------
Specs:

1.37 in. x 1 in. (34.76mm x 25mm)

Hard Enamel
2 rubber backs


comes in 2 versions: round ears & pointy ears
Most of our products have gone through quality checks. View here for more details on our quality standards!
Share