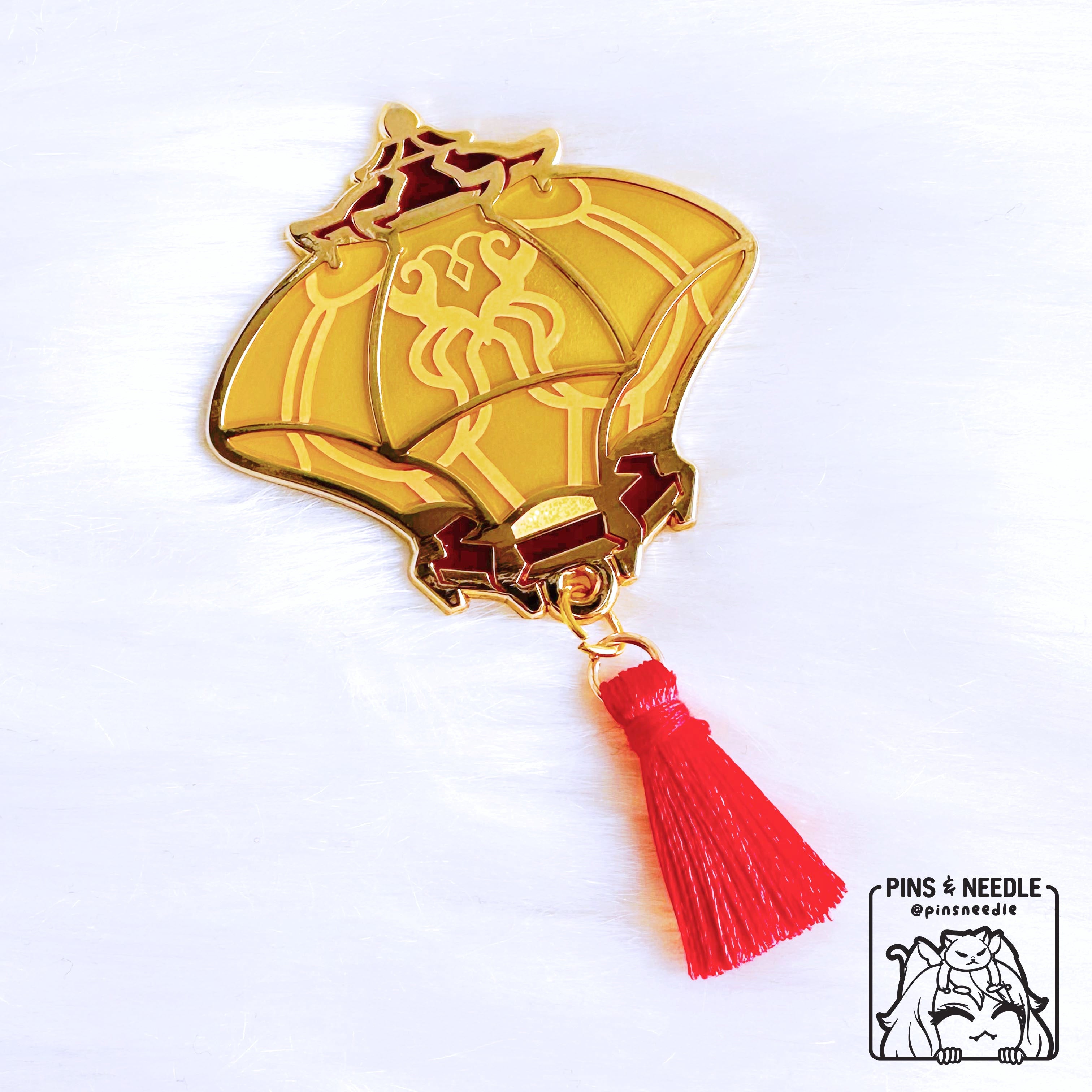 [P4P] Xiao Lantern | Hard Enamel Pin
**THIS IS FAN-MADE MERCHANDISE! Inspired by the game, Genshin Impact**
*Fan merch made in accordance with Genshin Impact/Mihoyo's Fan merch policy*
----------
This is a Xiao Lantern - based on the lantern that was part of the first lantern rite event in Genshin Impact. The item is named "xiao lantern" in-game because the first lantern rite revolved around Xiao 🥰
----------
This is a P4P (pay for production)! This means the following:

you may receive either a Standard A or Seconds B grade pin. 
please do not resell for scalper prices or lower than my P4P price. 
P4P pricing = as low as possible, at cost, no profit has been made. 

----------
Specs:

1.9 in. x 1.8 in. (48.3 mm x 46.8 mm) [not including tassel]

has screenprinting details, iridescent glitter 

recessed sandblast + translucent enamel
Hard Enamel
2 rubber backs
Most of our products have gone through quality checks. View here for more details on our quality standards!
Share