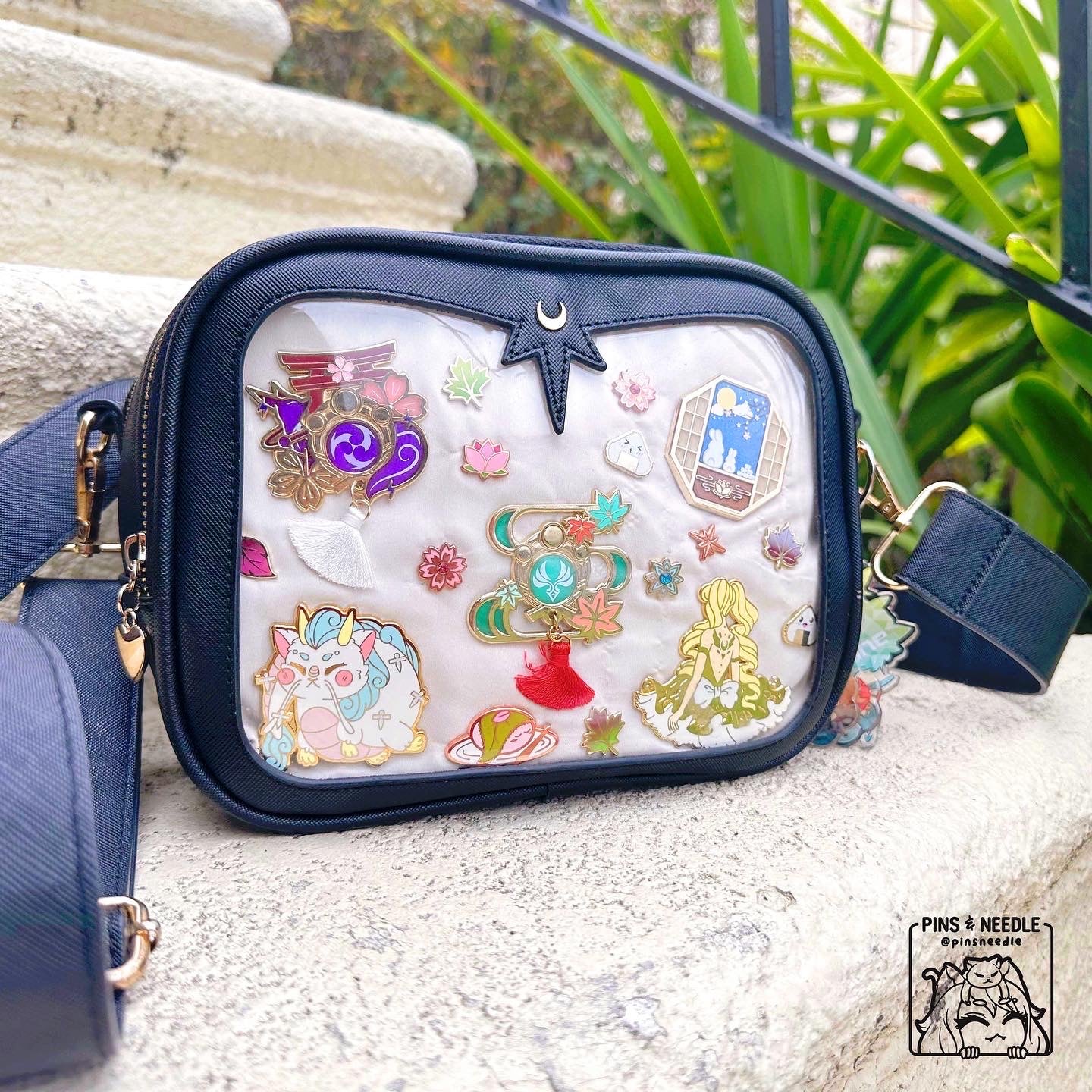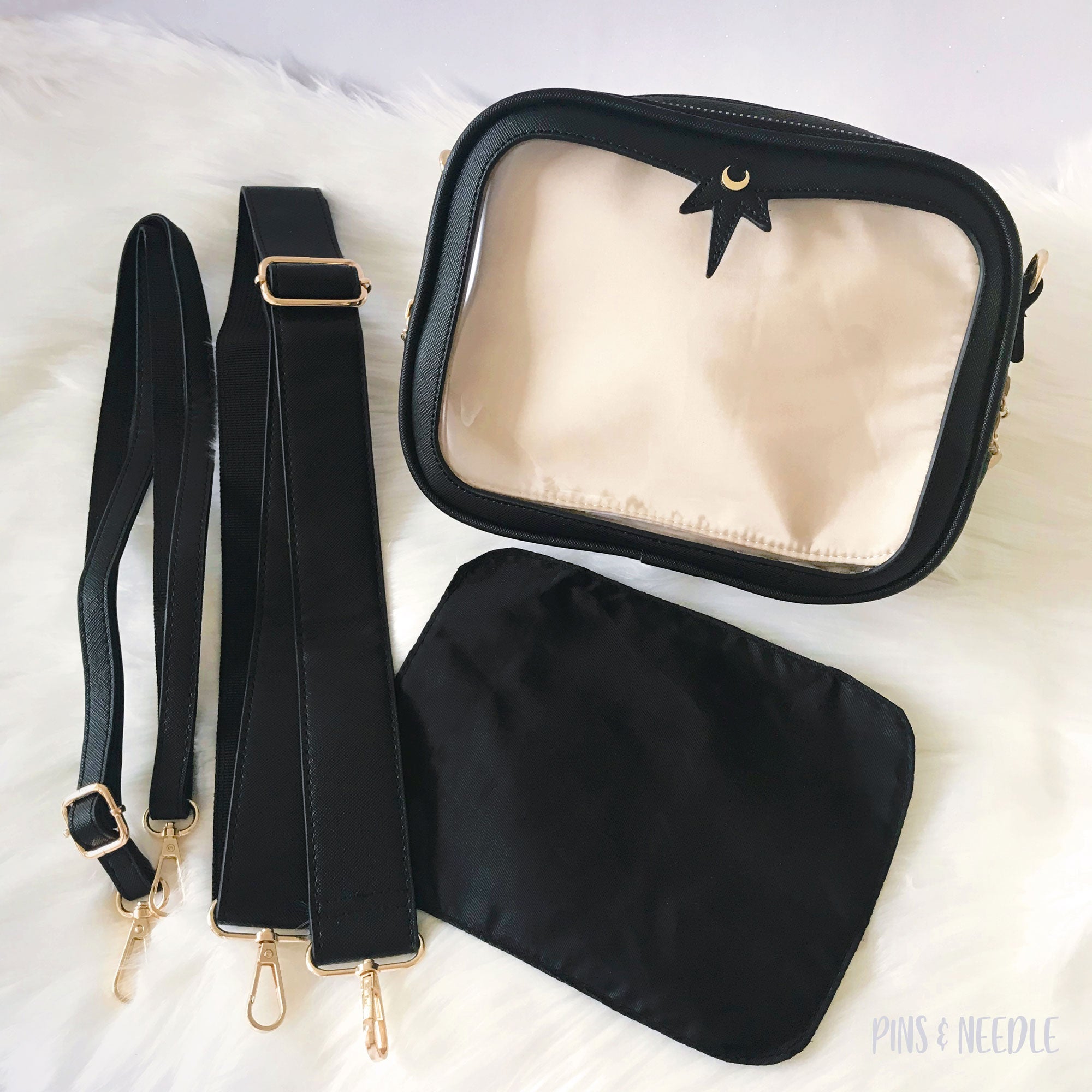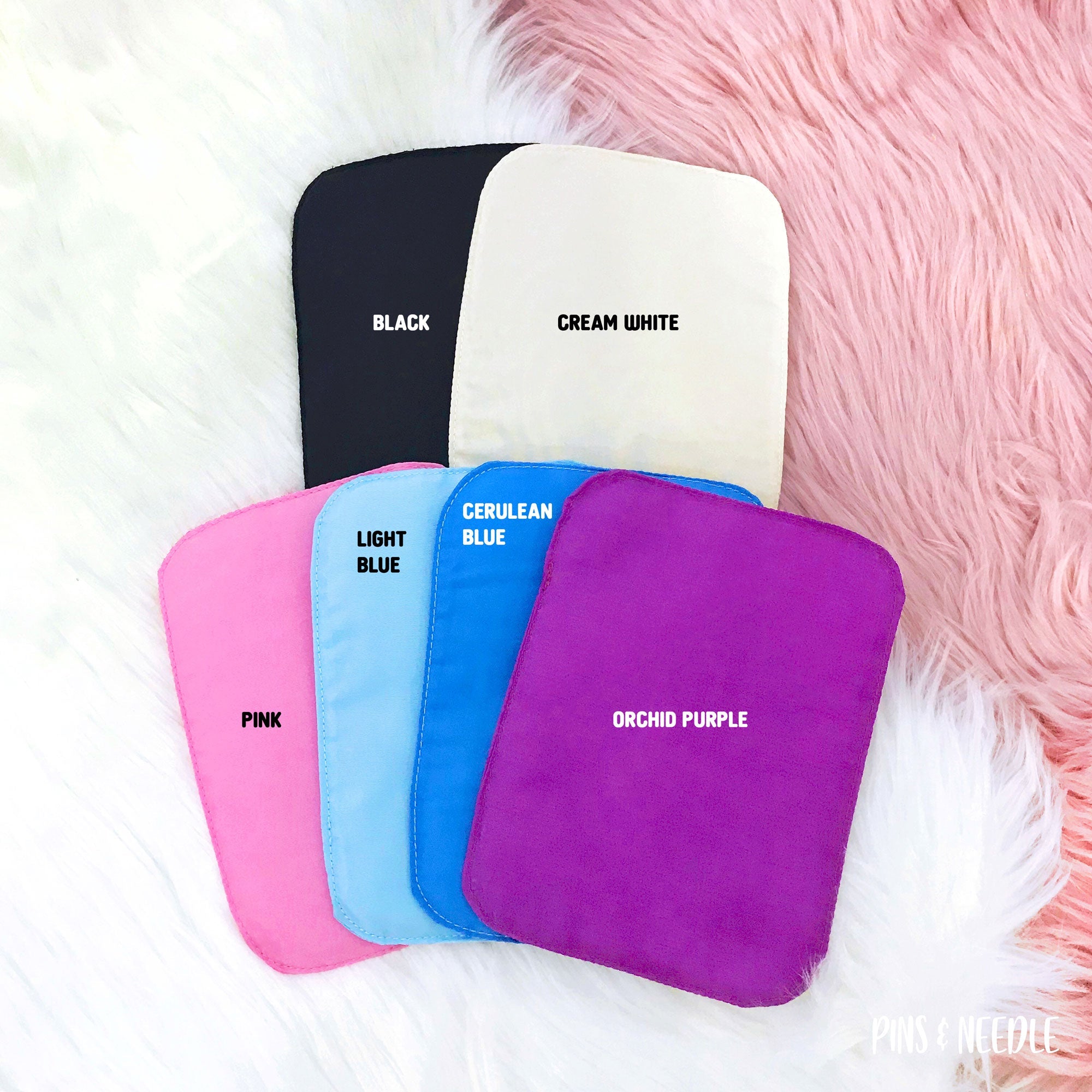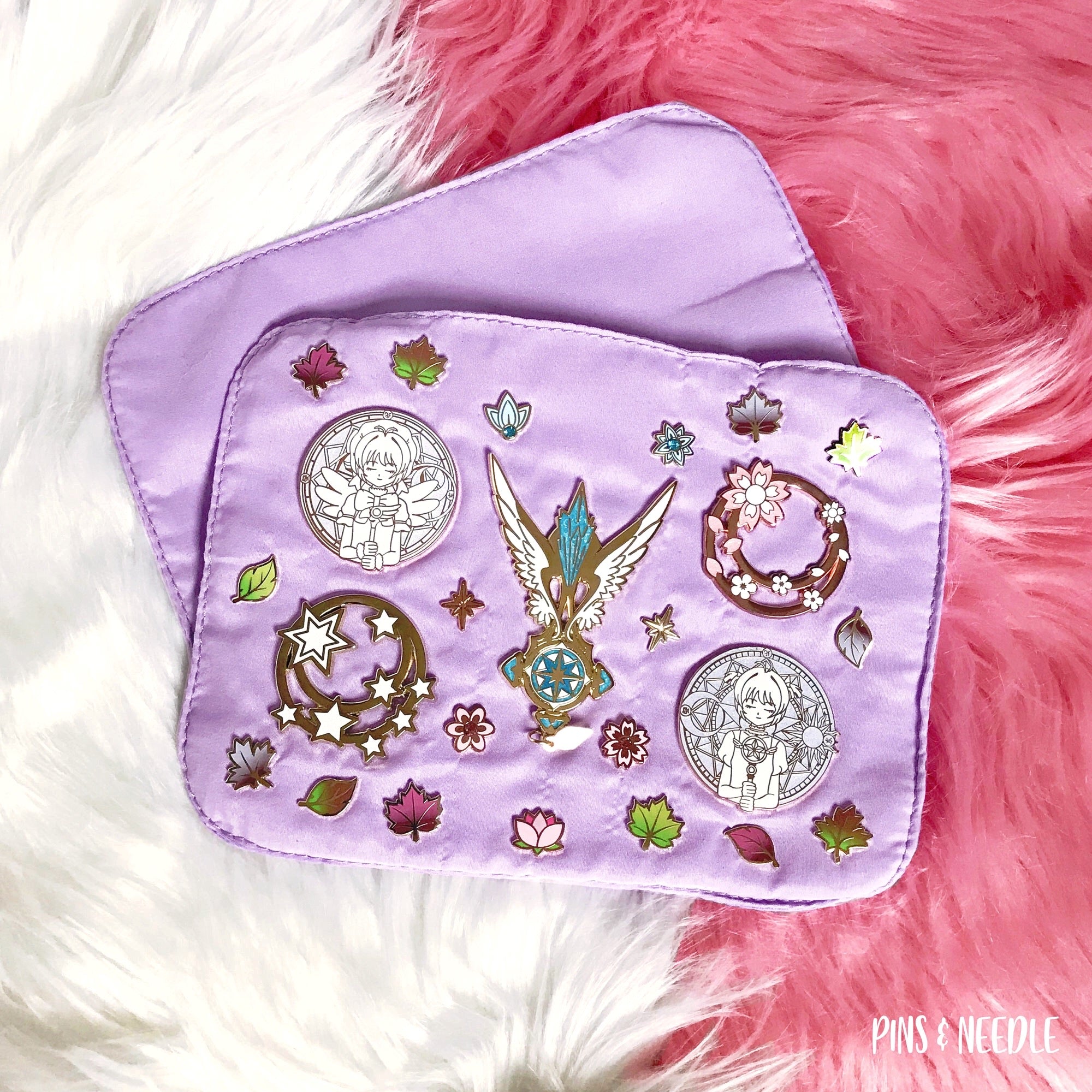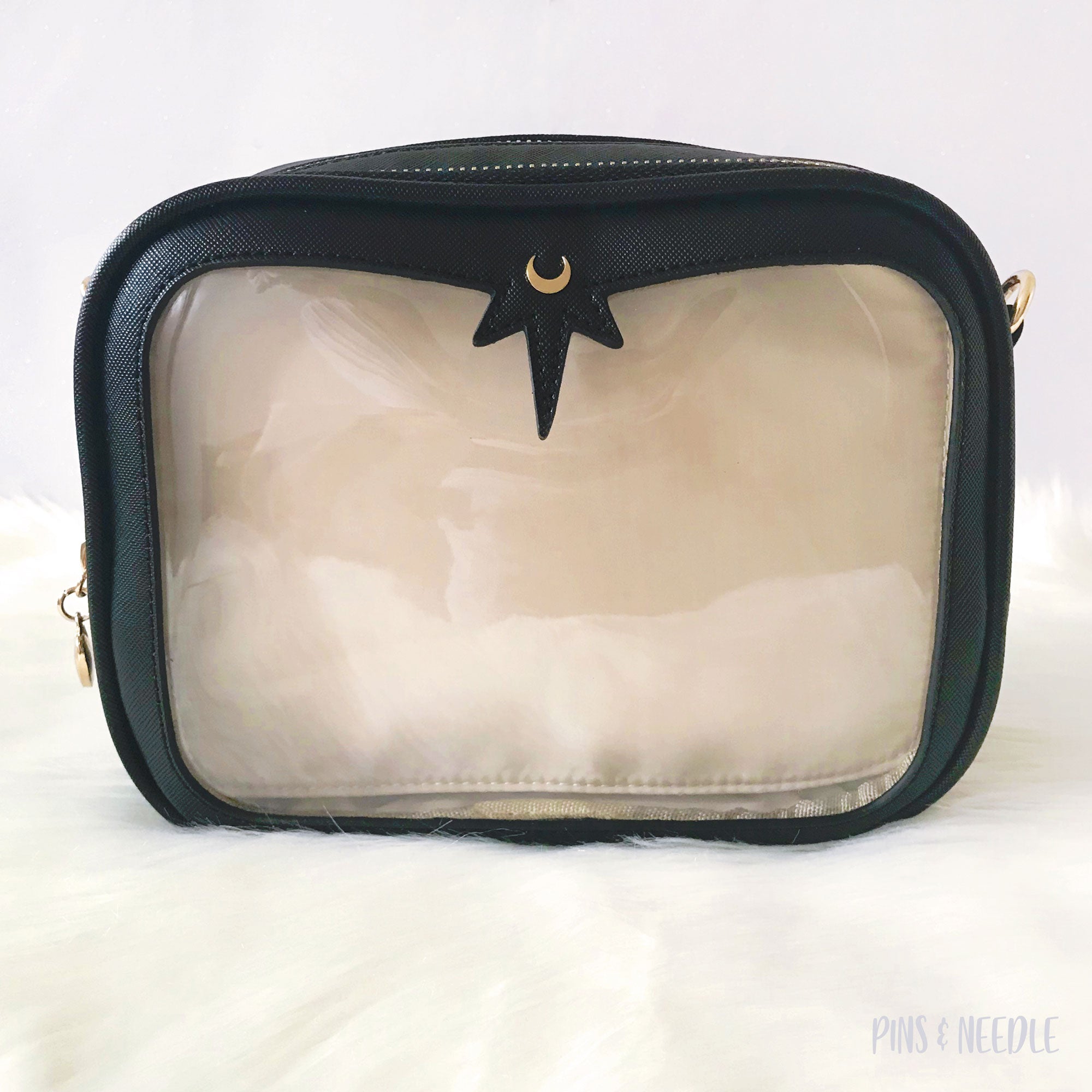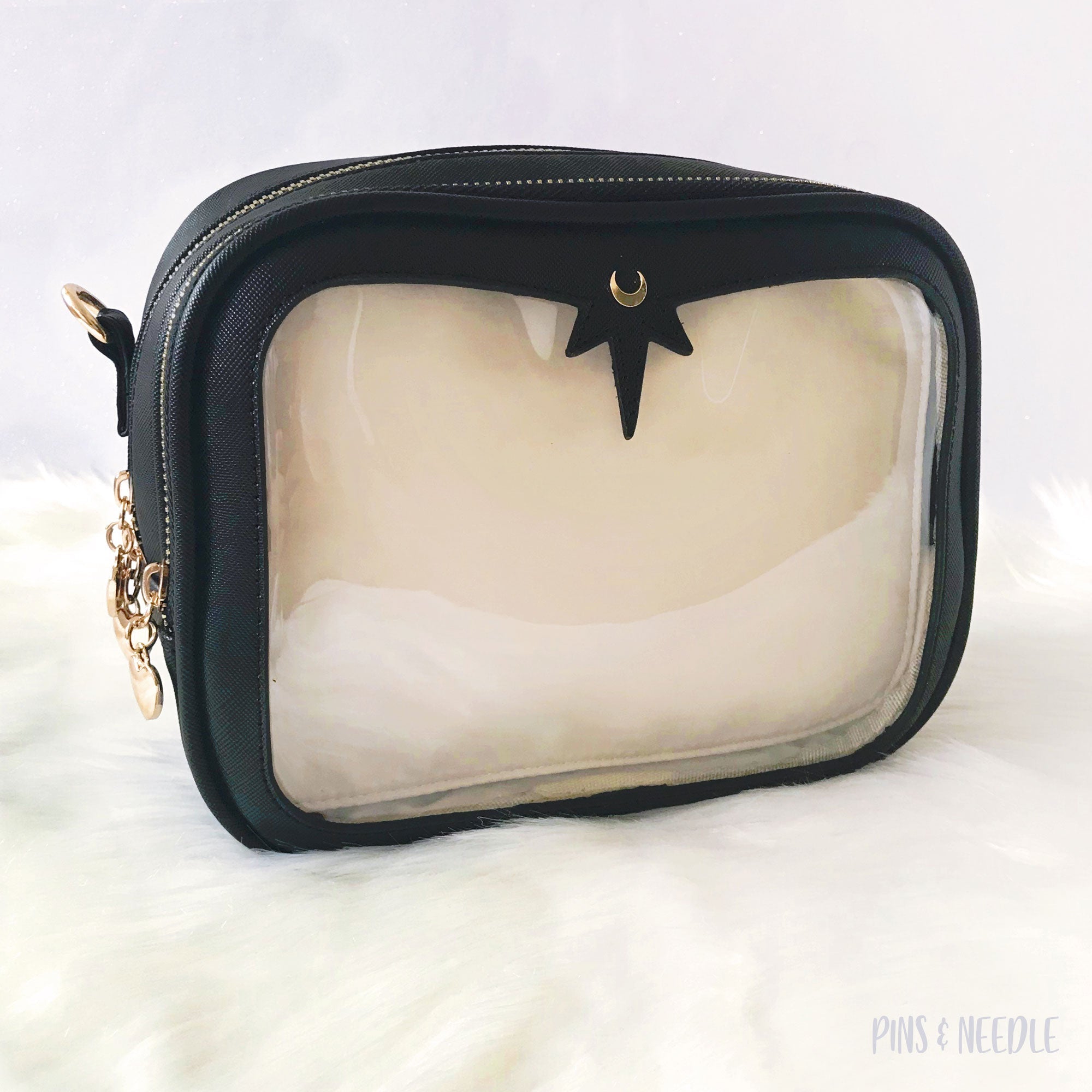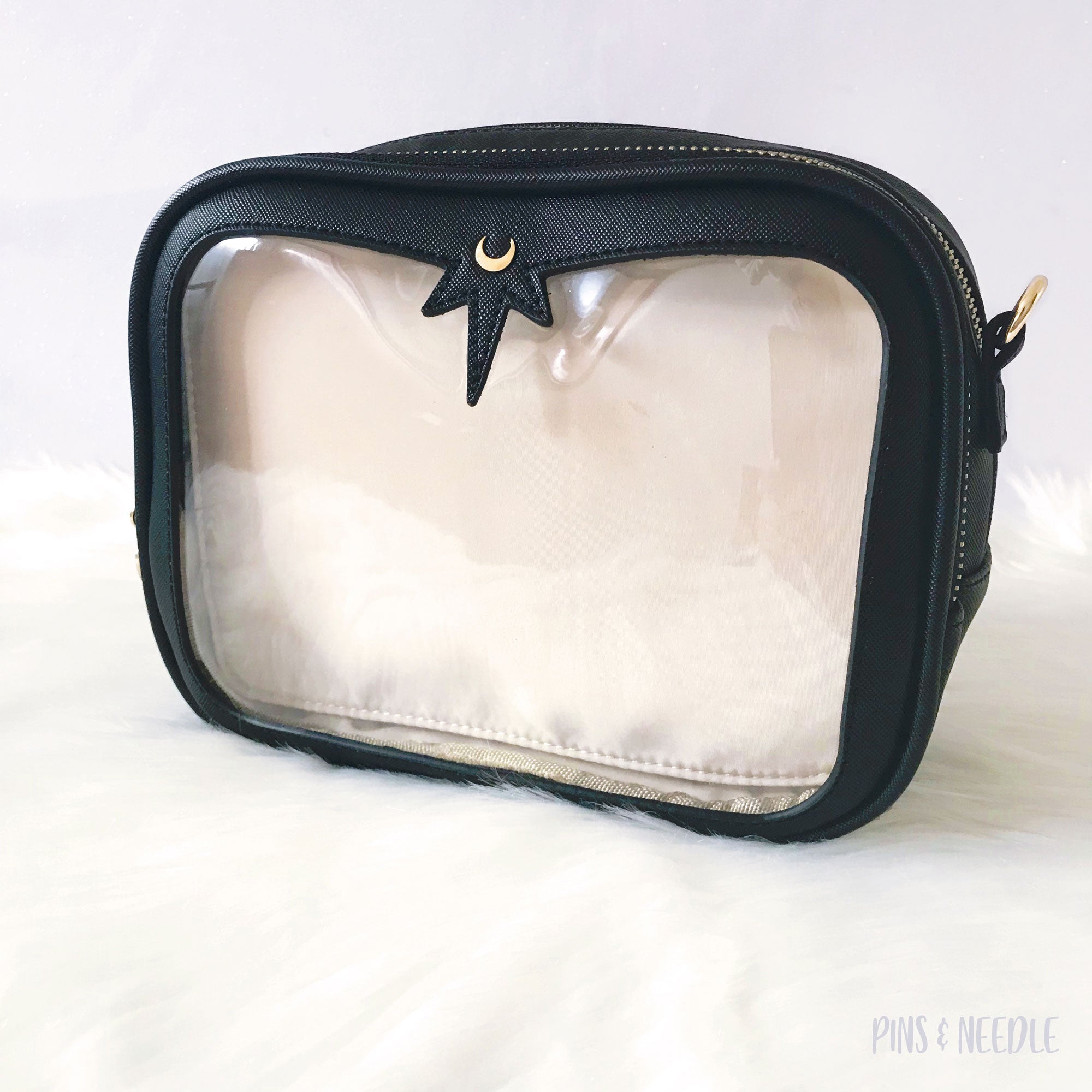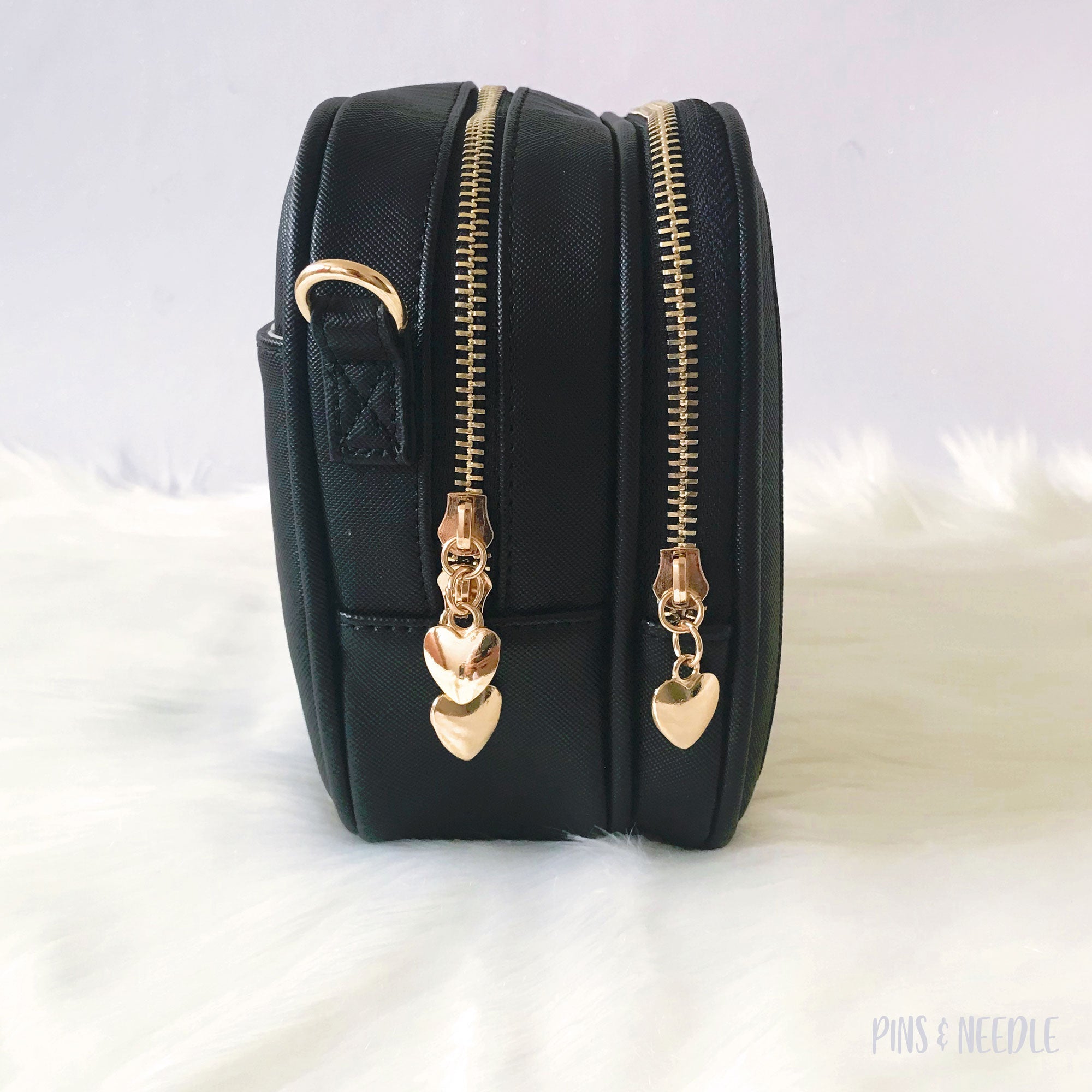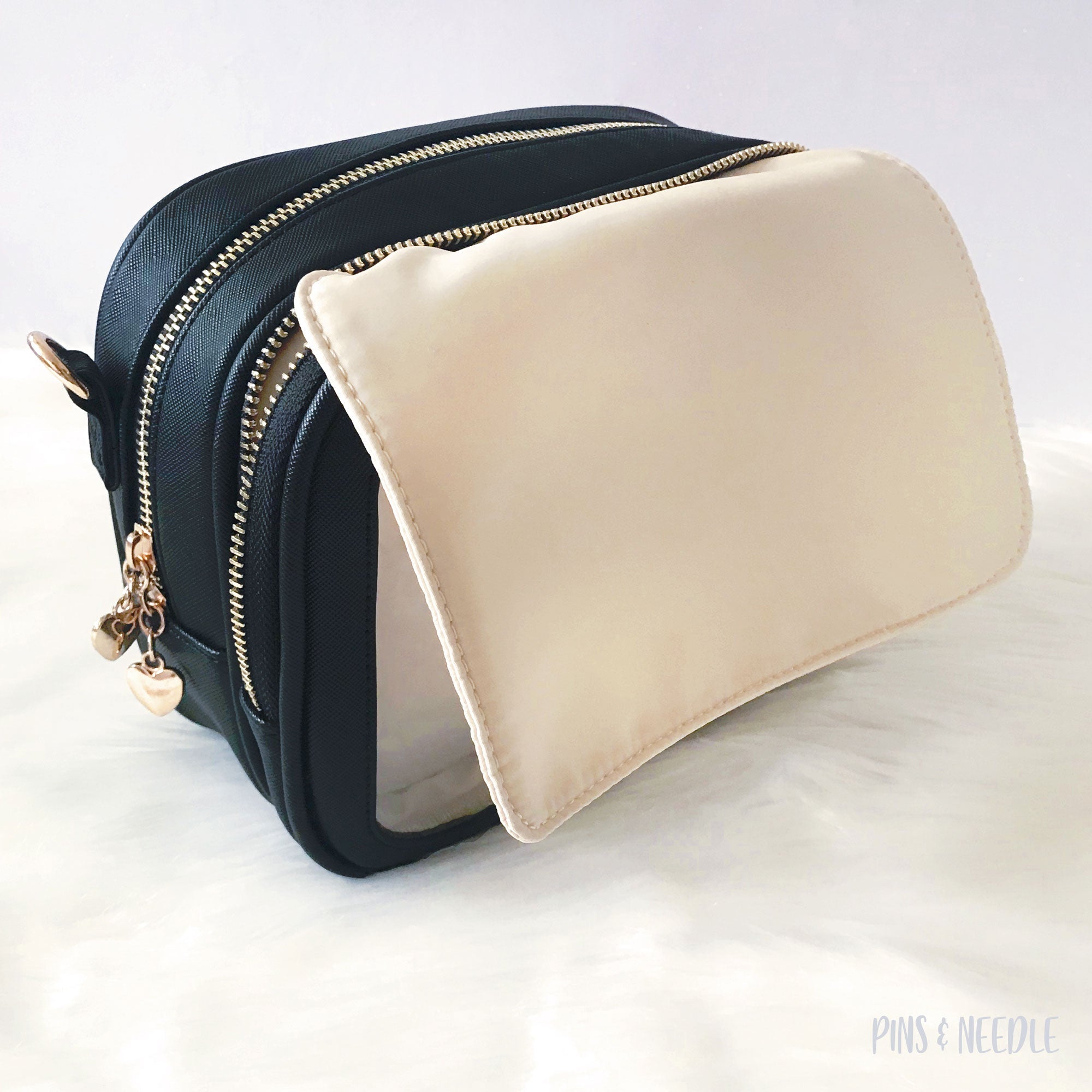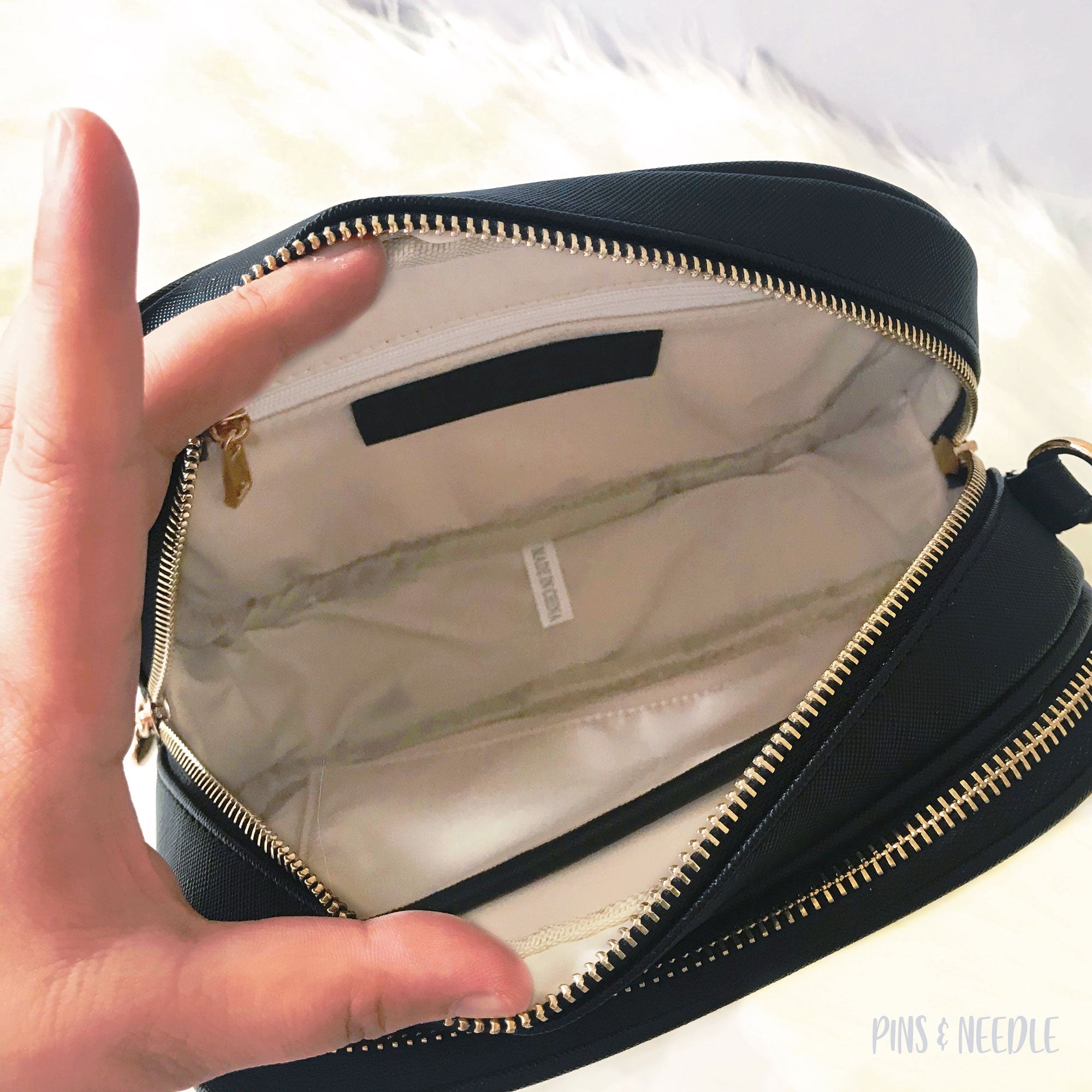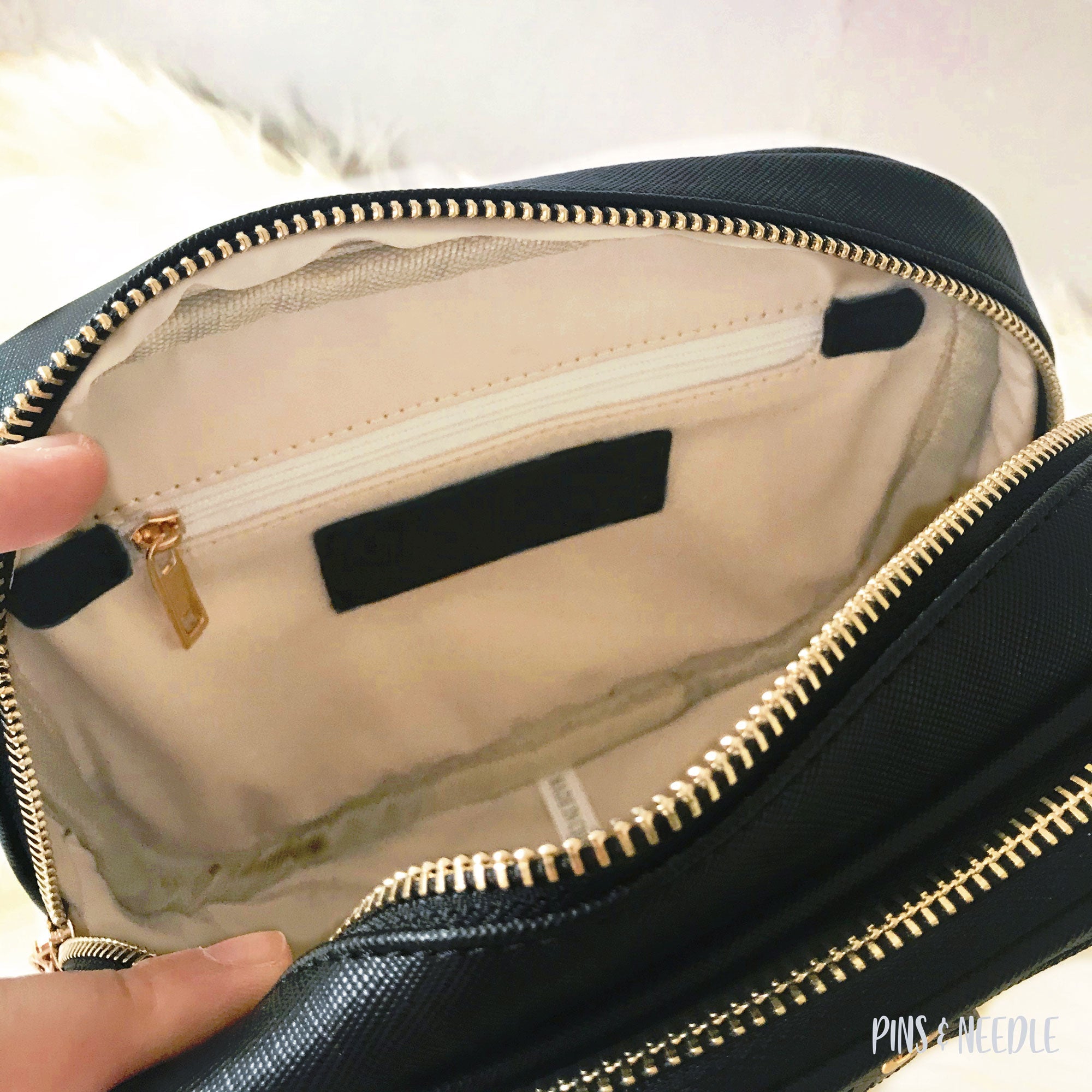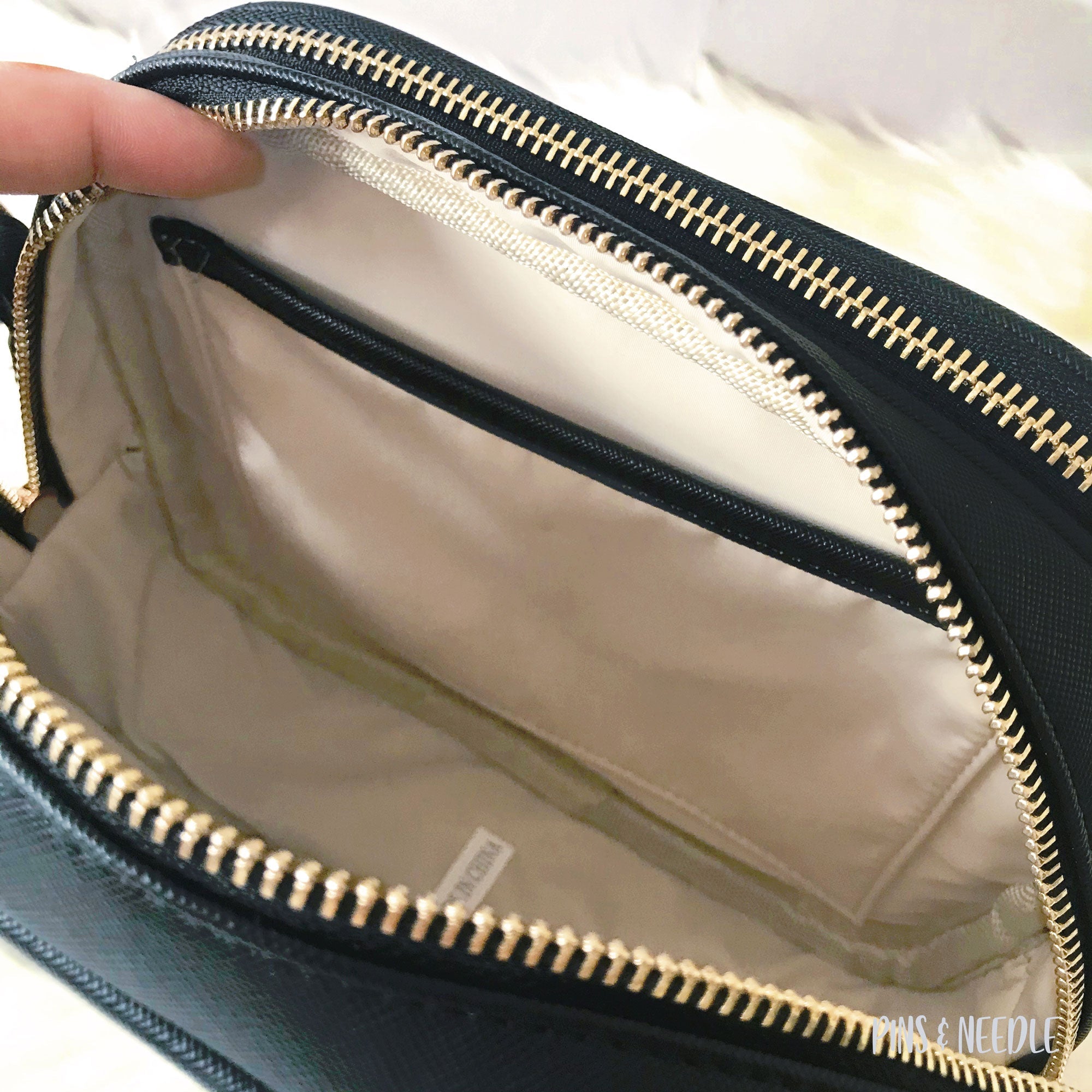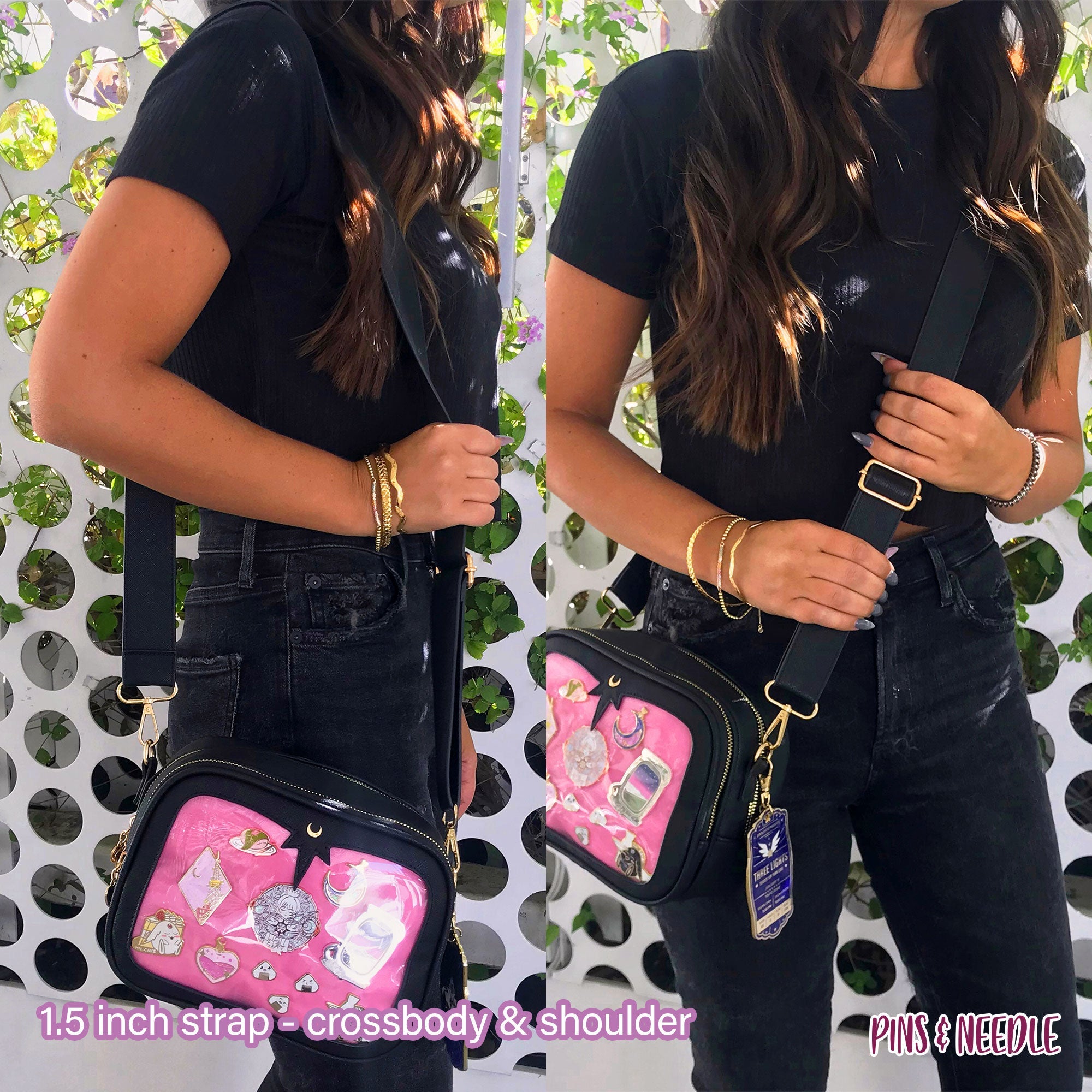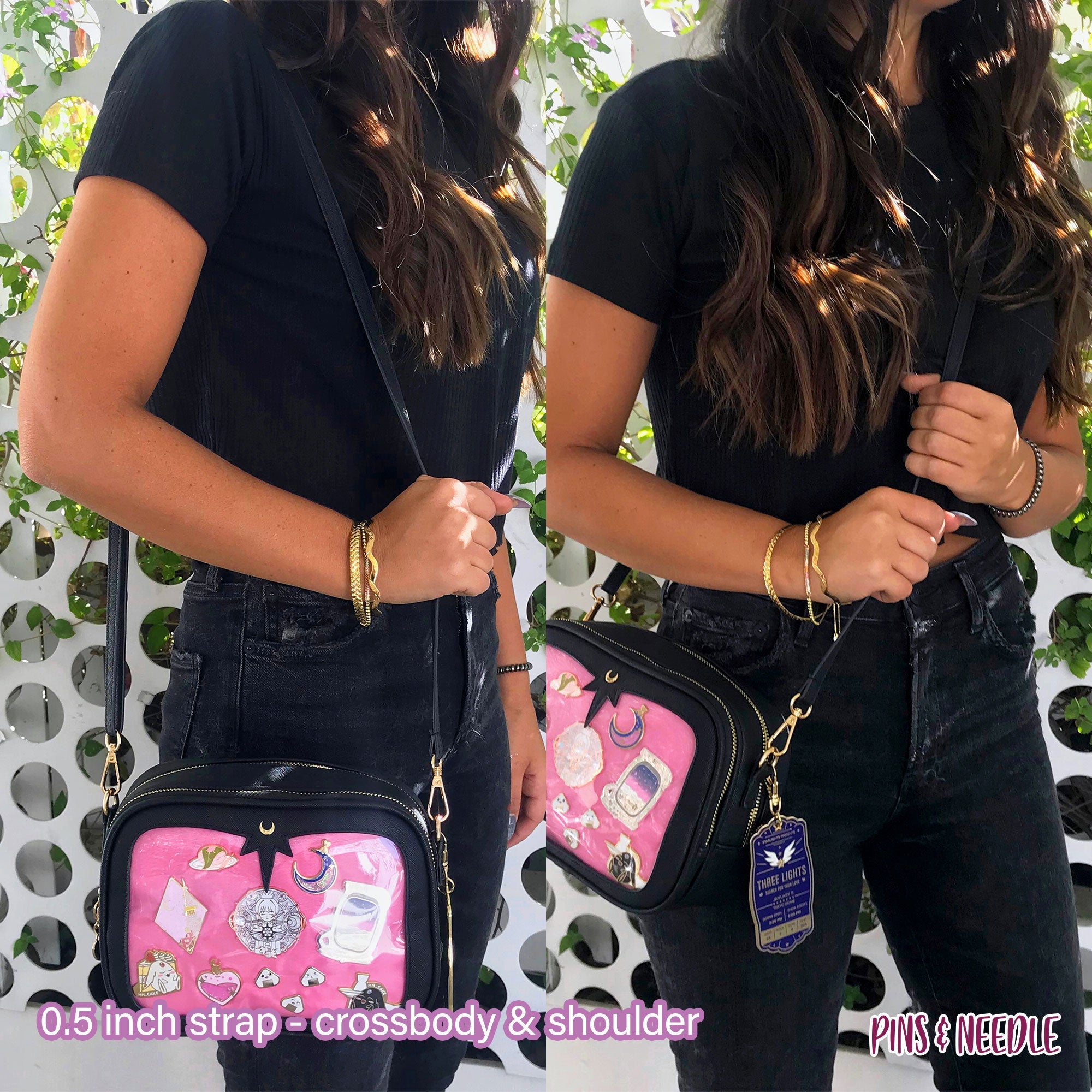 Minimalist Cross-body Itabag | Black
A minimalist bag designed to be used as an everyday bag, and subtly cute enough that you can still take it into a professional environment. 
----------
What is an Ita-bag?
The word "ITA" comes from the Japanese word "itai" which means "pain." Its literal translation is "painful bag", a bag (handbag, backpack, or other types of bags) covered in enamel pins, button pins, figurines, acrylic charms, and other merchandise pertaining to anime and manga fandoms. The idea behind Ita-bags is to allow its owners to publicly express their love for a particular fictional character or media franchise. 
----------
FOR INTERNATIONAL CUSTOMERS: Please place separate orders if you are ordering MULTIPLE bags. Shipping is much more affordable as individual bag orders & this guarantees that each bag will be insured. 
----------
Specs:
Bag size: 8.25in x 6.25in x 3in depth
Bag exterior material: PU saffiano grain leather (faux leather)
Bag interior material: polyester lining
Includes 2 adjustable straps (0.5 in & 1.5in) - total length of 53 inches (135cm)
Includes 3 inserts: 1 black, 2 will be of your choice of color(s)
Clear front panel to showcase your favorite merchandise
Clear front panel size: 7.5in x 5.5in
Clear front panel interior has an insert flap attached
Metal heart zipper details - storage interior has double zippers!
Storage interior has an open pocket & zipper pocket
Back pocket can fit iPhone Plus/Pro/Pro Max, Samsung Galaxy Notes & Google Pixel XLs
----------
DISCLAIMER: Please measure to see if the strap length fits you! Standard cross-body strap length is in the 50-inch range, while plus size is 65-inch range. While I currently cannot offer longer straps, this will be an option in the near future.

Most of our products have gone through quality checks. View here for more details on our quality standards!
Share